DrupalCamp Mexico City: April 23-25
Submitted by gwolf on Thu, 04/03/2014 - 08:30
We are organizing a DrupalCamp in Mexico City!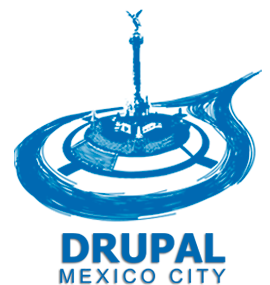 As a Drupal user, I have so far attended two DrupalCamps (one in Guadalajara, Mexico, and one in Guatemala, Guatemala). They are –as Free Software conferences usually are– great, informal settings where many like-minded users and developers meet and exchange all kinds of contacts, information, and have a good time.
Torre de Ingeniería
This year, I am a (minor) part of the organizing team. DrupalCamp will be held in Torre de Ingeniería, UNAM — Just by Facultad de Ingeniería, where I teach. A modern, beautiful building in Ciudad Universitaria.
Talks, tracks
So, who is this for? You can go look at the accepted sessions, you will find there is a lot of ground. Starting from the very introduction to how Drupal is structured and some tips on how to work with it (delivered by yours truly), through workflows for specific needs, to strong development-oriented talks. The talks are structured along four tracks: "Training", "Theming", "Development", "Business" and "SymfonyDay".
"SymfonyDay"? Yes.
Drupal is a fast-evolving Free Software project. Most users are currently using versions 6 and 7, which are as different between each other as day and night... But the upcoming Drupal 8 brings even greater changes. One of the most interesting changes I can see is that Drupal will now be based on a full MVC framework, Symfony. One of the days of our DrupalCamp will be devoted to Symfony (dubbed the Symfony Day).
...And... Again, just look at the list of talks. You will find a great amount of speakers interested in coming here. Not just from Mexico City. Not just from Mexico. Not just from Latin America. I must say I am personally impressed.
Sponsors!
Of course, as with any volunteer-run conferences: We are still looking for sponsors. We believe being a DrupalCamp sponsor will greatly increase your brand visibility in the community you want to work with. There are still a lot of expenses to cover to make this into all that we want. And surely, you want to be a part of this great project. There are many sponsor levels — Surely you can be part of it!
( categories: