Existential questions for a takeaway restaurant
Submitted by gwolf on Wed, 07/08/2009 - 13:12
Today, I will eat at my office — It's the easiest, and as I arrived at ~11:30 and am leaving at ~18:30, I don't want to invest ~1hr in getting a proper meal, which is at ~3Km from here (joys of working in a very large university, joys of coming to work during the vacational period).
Anyway, I don't do this often, so I started looking for names of takeaway/delivery restaurants in the area, thinking about a chapata (ciabatta? How would you write it in anything but es_MX?) or something saladish. I have a menu in my fridge door of La Artesa, a bakery that recently opened for business near to my house (~3.5Km from here). So, lets look at their page.
First thing I look for, menu and prices. Bah, Under construction (and in the best 1996 style, even with the animated GIF and all). They don't want to attract customers, that's for sure.
However, they do have something very unique, something that sets them apart from any other site I have ever visited: They have the most existentialist Frequently Asked Questions section I have ever seen.
I wonder... Will they have a hidden link to the Frequently Given Answers as well?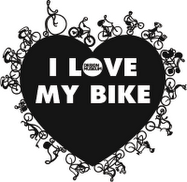 Random Acidfree items
Talks, papers and documents by category