The joys of Internet The Bolivarian dream
Submitted by gwolf on Wed, 01/23/2013 - 23:54
Oh, the joys of the Internet.
A Mexican and an Argentinian listening to a Spanish cantaor singing Mexican music for an Argentinian audience, remembering a Costa Rican woman.
What?
Regina and me are finally back home in Mexico, after a month (me) and six weeks (her) of vacations in Argentina. And this week, in the city of Cosquín (Córdoba, Argentina), they celebrate most important Argentinian folkloric festival. The Cosquín Festival can be followed live on the TV Pública website.
Right now, while I finish writing a short article and Regina fights her way to learn some of the GNOME 3 tricks, we are following Cosquín. Among many great Argentinian folklorists, they invited a Spanish cantaor, David Palomar, who is remembering Chabela Vargas, a great singer, born in Costa Rica, but who became famous in Mexico, singing very heartfelt Mexican music, and deceased earlier this year.
Trivia: Q: What do Mexico, Argentina and Spain have in common (besides a language that can be almost-understood)? A: They all have a city called Córdoba.
( categories: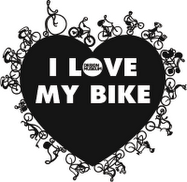 Random Acidfree items
Talks, papers and documents by category