Looking for a (small) place to host a Free Software-related meeting, course or similar in Mexico City?
Submitted by gwolf on Fri, 03/29/2013 - 11:00
Hey, Mexican hackers!
If anybody is interested in holding a small Free Software-related meeting (say, with up to 10-15 people) in the South of Mexico City, please tell me — We have adapted a nice room at our house where we want to invite people to come and do activities — Courses, meetings, whatever. It is not very big (~5×5 meters), but it has all of the needed amenities (some chairs, a projector, coffee-related amenities, and is very conveniently located). We are not charging for hosting your activities (but will of course want to schedule it beforehand with you).
So, if you have something to teach, or some project to hack on, and want a nice place to do it in, please drop us a line/call.
(hmh, yes, this is one of the posts that should probably be in Spanish — But this blog has a long-standing policy for English content ;-)
( categories: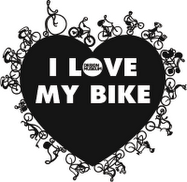 Random Acidfree items
Talks, papers and documents by category