Release party in .mx / cool T-shirts!
Submitted by gwolf on Fri, 06/17/2005 - 10:45
We Mexicans are known for taking too long to do things... So, nine days after Sarge stabilized, yesterday we had our release party. Much larger than what I originally thought (we only announced it to the almost-dead debianmexico list AFAIK, and most people there do not live in this city). We were over 30, and there were people coming from surrounding cities, up to ~200Km away. We had a good time, food and beer at
Hamburguesas Memorables
. I arrived over 1hr late because we were printing. What were we printing? Well, that's obvious:
I am very proud of Nadezhda's work. She dedicated many nights to having it just perfect - Of course, we found a couple of details we will continue working on for the 3.1r1 T-shirt - But I am quite proud of what I am now wearing. ...And, yes, I am surprised I have not seen any other Sarge artwork yet. Am I blind?
( categories: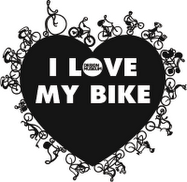 Random Acidfree items
Talks, papers and documents by category