So Mexpost is...
Submitted by gwolf on Fri, 12/10/2004 - 13:11
Unbelievable. I have a package pending to be sent to my mother, who lives in Sweden. I have delayed a lot with it... After all, I have to get to a
Mexpost
office to have it delivered. Mexpost defines itself as an accelerated courier service. It is part of
SEPOMEX
, Mexico's postal service. Traditionally, it has been the cheapest courier service in Mexico. I would not trust sending five CDs and a book by regular mail... Ok, so today I got to a Mexpost office. Twenty minutes to get the lady in charge to write down the data on the computer (some ten lines of text - Of course, I had to help her to write
Förläggerevägen
;-) ). Only
then
, she tells me it costs something around MX$360 (some US$34) to send this 300 gram package. Shit, I don't have enough money on me. And, of course, at a public office she will not accept my bank card. From my office, minutes later, I call DHL. Yes, they will pick it up at my home. Yes, they assure me it will take only 2 work days to be delivered. Yes, they will charge me - MX$320. ...Now, why does SEPOMEX complain it is losing clients, is it for the higher prices, for the lousier service, for the hardness to reach their office, or what?
( categories: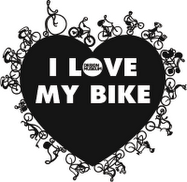 Random Acidfree items
Talks, papers and documents by category