Pan Latin American Hashomer, 18 years later
Submitted by gwolf on Mon, 01/06/2014 - 10:06
In 1994/1995, I spent probably the most unique and memorable year of my life with the people of several Zionist youth movements in Israel, working in a kibutz, learning in Jerusalem...
In 1995, after most of my group returned to Mexico, I stuck with the newly arrived South American group of Hashomer Hatzair (plus some affiliates).
We were 18-19. And 18-19 years later, here we are: Fabián (from Buenos Aires) and Fabiana (from Montevideo), living in Buenos Aires, with two kids. Regina (from Paraná) and me (from Mexico), living in Mexico, no kids yet.
Two couples. Three countries. Four cities. And a lovely evening. And the hopes to stay in touch, to meet every year when we come to visit Argentina.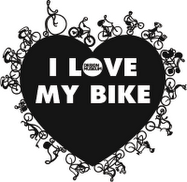 Random Acidfree items
Talks, papers and documents by category