Guests in the classroom: @Rolman talks about persistent storage and filesystems
Submitted by gwolf on Wed, 11/26/2014 - 10:49
On November 14, as a great way to say goodbye to a semester, a good friend came to my class again to present a topic to the group; a good way to sum up the contents of this talk is "everything you ever wondered about persistent storage".
As people who follow my blog know, I like inviting my friends to present selected topics in my Operating Systems class. Many subjects will stick better if presented by more than a single viewpoint, and different experiences will surely enrich the group's learning.
So, here is Rolando Cedillo — A full gigabyte of him, spawning two hours (including two hiccups where my camera hit a per-file limit...).
Rolando is currently a RedHat Engineer, and in his long career, he has worked from so many trenches, it would be a crime not to have him! Of course, one day we should do a low-level hardware session with him, as his passion (and deep knowledge) for 8-bit arcades is beyond any other person I have met.
So, here is the full video on my server. Alternatively, you can get it from The Internet Archive.
( categories: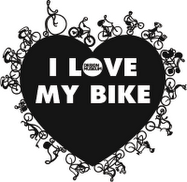 Random Acidfree items
Talks, papers and documents by category