Made with Creative Commons: Over half translated, yay!
Submitted by gwolf on Tue, 09/05/2017 - 14:05
An image speaks for a thousand words...


And our translation project is worth several thousand words!
I am very happy and surprised to say we have surpassed the 50% mark of the Made with Creative Commons translation project. We have translated 666 out of 1210 strings (yay for 3v1l numbers)!
I have to really thank Weblate for hosting us and allowing for collaboration to happen there. And, of course, I have to thank the people that have jumped on board and helped the translation — We are over half way there! Lets keep pushing!




PS - If you want to join the project, just get in Weblate and start translating right away, either to Spanish or other languages! (Polish, Dutch and Norwegian Bokmål are on their way) If you translate into Spanish, *please* read and abide by the specific Spanish translation guidelines.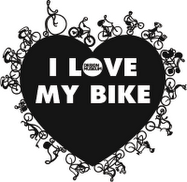 Random Acidfree items
Talks, papers and documents by category