Made with Creative Commons at FIL Minería
Book presentation!
Again, this message is mostly for people that can be at Mexico City on a relatively short notice.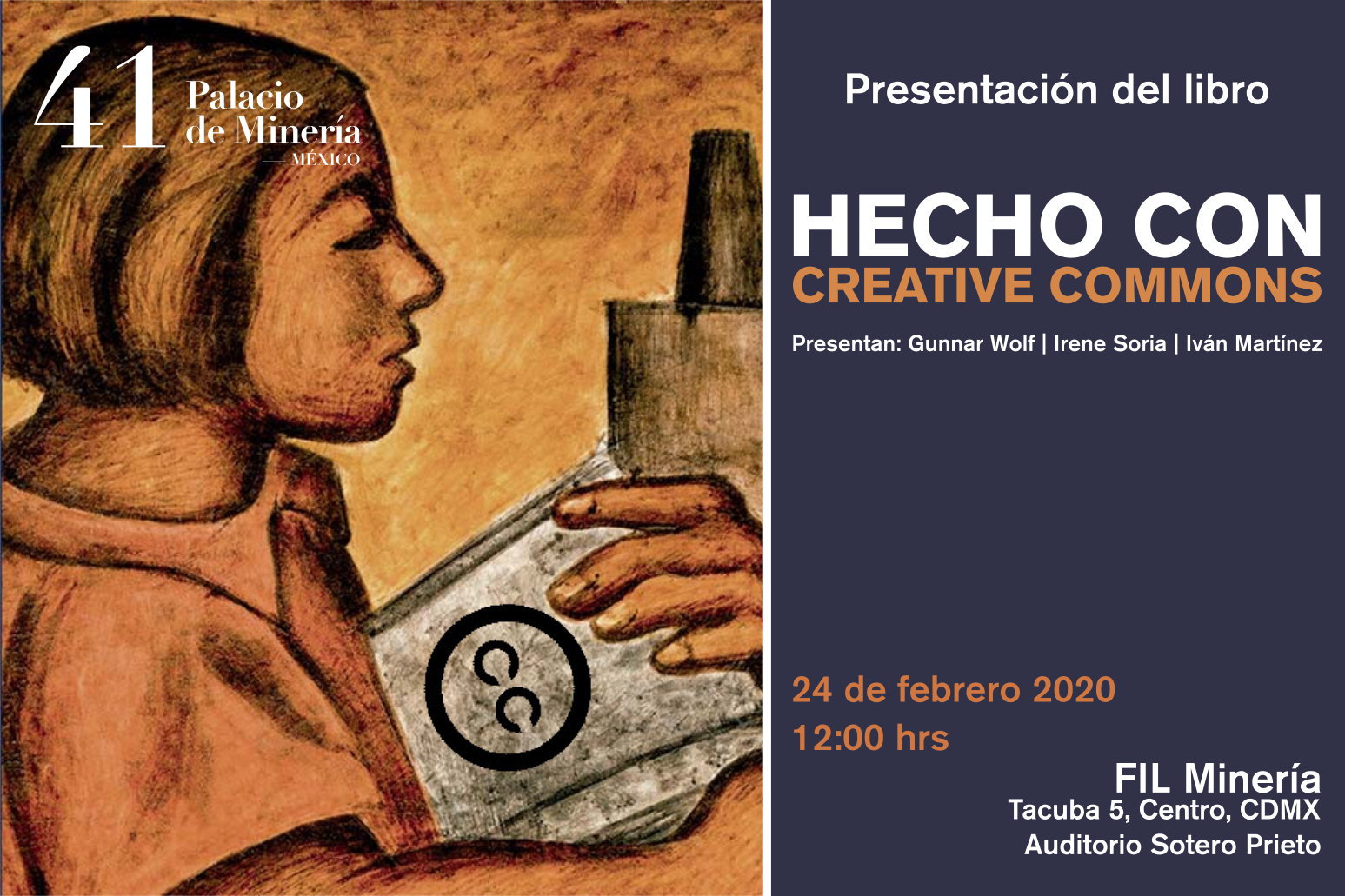 Do you want to get the latest scoop on our translation of Made with Creative Commons? Are you interested in being at a most interesting session presented by the two officials of Creative Commons Mexico chapter, Irene Soria (@arenita) and Iván Martínez (@protoplasmakid) and myself?
Then… Come to the always great 41 Feria Internacional del Libro del Palacio de Minería! We will have the presentation next Monday (2020.02.24), 12:00, in Auditorio Sotero Prieto (Palacio de Minería).
How to get there? Come on… Don't you know one of the most iconic and beautiful buildings in our historic center? 😉 Information on getting to Palacio de Minería.
See you all there!