Book presentation by @arenitasoria: Hacker ethics, security and surveillance
At the beginning of this year, Irene Soria invited me to start a series of talks on the topic of hacker ethics, security and surveillance. I presented a talk titled Cryptography and identity: Not everything is anonymity.
The talk itself is recorded and available in archive.org (sidenote: I find it amazing that Universidad del Claustro de Sor Juana uses archive.org as their main multimedia publishing platform!)
But as part of this excercise, Irene invited me to write a chapter for a book covering the series. And, yes, she delivered!
So, finally, we will have the book presentation: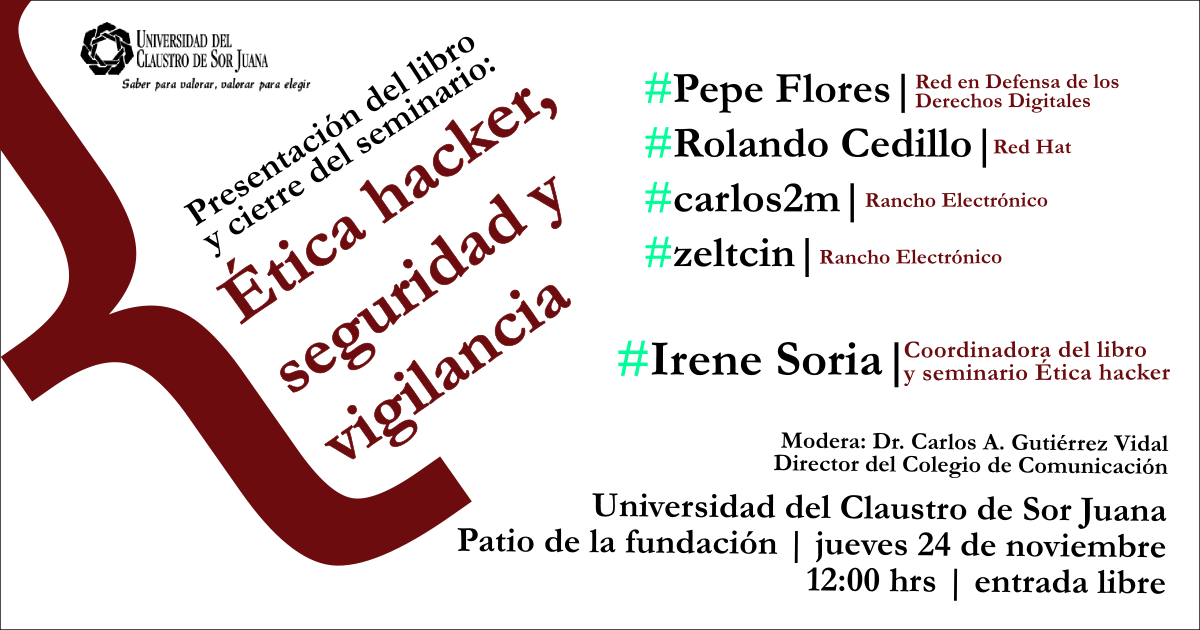 I know, not everybody following my posts (that means… Only those at or near Mexico City) will be able to join. But the good news: The book, as soon as it is presented, will be published under a CC BY-SA license. Of course, I will notify when it is ready.
Attachments
EticaHackerMAIL.png (228 KB)